Day 5 of 12 Days of Giveaways is about treating your cat like royalty. As if your cat would accept anything less.

There's a good chance that if you're a cat parent you've seen the newest holiday cat scratcher from Target. The retailer comes out with these cute and adorable scratchers every season. But they've really outdone themselves with this one!
The cat scratcher is a castle and is a double-decker! That's right. Two, count 'em, two cats can use the scratcher at the same time. As I was setting up the scratcher, Sophie couldn't wait to get in the middle of things. Typical cat, of course.
I'll just let the pictures do the talking. But needless to say, you won't want to miss out on this giveaway! Your cat will thank you.
Day 5 Giveaway
For our Day 5 Giveaway, one lucky reader will win the Castle Cat Scratcher! To enter the giveaway, leave a blog comment below and then use Rafflecopter to enter the giveaway.
The giveaway is open to U.S. residents, 18+ years of age, except where prohibited by law. If you live outside of the U.S. and would like to enter, and should you win, you can choose to send your item to a friend in the United States. One winner will be selected randomly by Rafflecopter and contacted via email. The winner will have 48 hours to claim their prize. Failure to do so will result in forfeiture of the prize, and a new winner will be randomly selected by Rafflecopter. This is not a sponsored giveaway, and Target is not responsible for fulfilling this giveaway. The giveaway closes on Thursday, December 8, 2016 at noon Pacific.
If you just can't wait and want to order your Castle Cat Scratcher now, you can order it here. ***This is a Target affiliate link.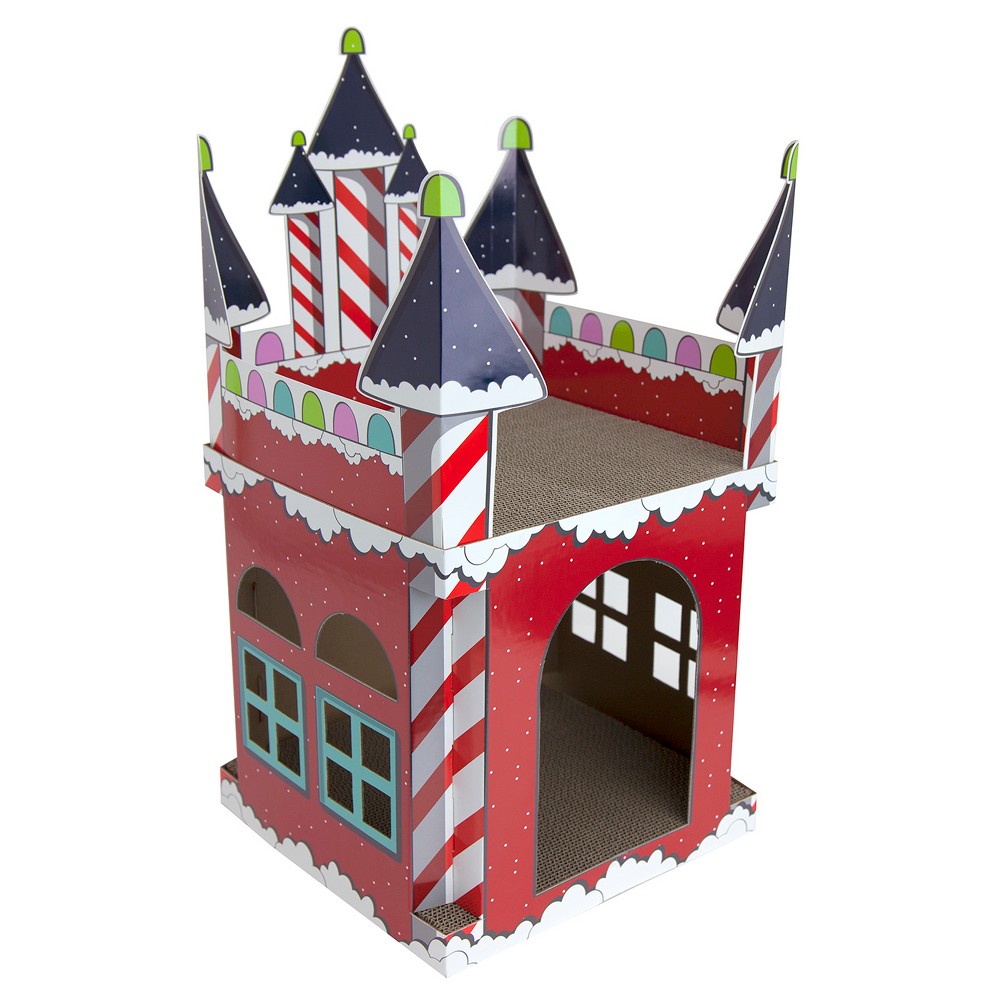 ---
Congrats to the Day 1 winner! Suzanne won the Deccember box from The Meow-Gical Box. Remember that you can use discount code ThankfulForMyCat for 10% off a single December box (while supplies last).
And there is still time to enter the giveaways for Day 2, Day 3 and Day 4.
Follow us on Facebook, Instagram, Twitter and Pinterest!
Newsletter Sign Up (Stay informed and be inspired!)
Save
Save
Save
Save
Save
Save
Save
Save